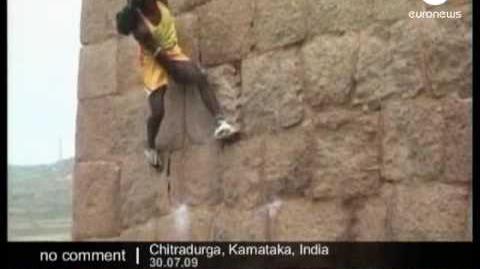 Monkey Man, or Affen Mensch, is a human primate type being. He hides his tail in a lil pounch and it is currently unknown if he will turn into a gigantic kaiju ape during the full moon.
Affen has been at these feats and using his famous name since 1990.
Jumping from one rock to the other, scaling walls or any man-made height without any aid, Jyoti Raju truly lives up to his nick name 'monkey king'. He entertains visitors at the Chitradurga Fort in southern India by his monkey-like acrobatics.
Ad blocker interference detected!
Wikia is a free-to-use site that makes money from advertising. We have a modified experience for viewers using ad blockers

Wikia is not accessible if you've made further modifications. Remove the custom ad blocker rule(s) and the page will load as expected.