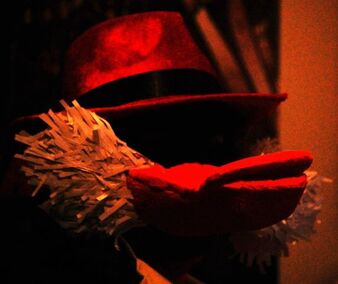 negative zone mirror/mirror doppelgänger clone twin of Darkwing Duck (the terror that flaps in the night)
uses a chainsaw
not MEGA-duck, not NIGGA-duck, NEGADUCK! GET IT RIGHT, YOU MOTHERFUCKERS!!!
is evil
may or may not have crossed over into our physical realm
wanted on suspicion for multiple felonies, considered winged and dangerous
Ad blocker interference detected!
Wikia is a free-to-use site that makes money from advertising. We have a modified experience for viewers using ad blockers

Wikia is not accessible if you've made further modifications. Remove the custom ad blocker rule(s) and the page will load as expected.